ST. CHARLES — Connie Bobo has dabbled in the restaurant business, started a logistics company, launched a fragrance firm and coached nonprofits.
But her true passion, she says, has always been early childhood education. That's why she founded New Heights Community Resource Center in 2011.
While Bobo couldn't keep the doors open at her early childhood center, she was still able to continue to offer a meal service for children under a U.S. Department of Agriculture program that reimbursed her for the cost of food.
Eventually, her small nonprofit became eligible for two USDA food programs. After the COVID-19 pandemic hit, closing businesses and schools, government reimbursements swelled as organizations like Bobo's ramped up to meet the sudden need for food.

See related story: Missouri barred 6 nonprofits so far from federal child nutrition program
At its height in 2021, Bobo said, New Heights was operating over 32 food distribution sites, most in the St. Louis region, claiming as much as $1.8 million a month in reimbursements.
In all, the USDA paid New Heights more than $20.6 million while the programs were operating under loosened pandemic rules, according to state financial records.
That money covered program expenses — and then some.
Flush with cash, New Heights in May 2021 bought a former Circuit City building — appraised at nearly $2 million — on three acres on Natural Bridge Road near Interstate 270 in Bridgeton. The goal, Bobo said, was to turn the building into headquarters for New Heights.
And in September 2021, Bobo bought a house — or rather, New Heights Community Resource Center bought a house. The $975,000 home the nonprofit purchased in St. Charles' Spring Mill neighborhood was an upgrade for a woman who had been evicted from her Florissant apartment just four years ago.
The nonprofit paid cash for the Bridgeton commercial building and the St. Charles residence. 
Bobo said no money was misspent and that she struggled early on to keep the nonprofit afloat, putting her salary back into the organization and maxing out credit cards to buy food for it.
And while she acknowledged living in the St. Charles house, Bobo said it serves as an office for New Heights, including hosting board meetings. She also argued that the nonprofit has helped thousands of people in an uncertain time.
"Nobody's money went to waste," she added. "We purchased the food, we served the people and those numbers are not doctored. Those are real numbers."
The state has a different view. In June, Missouri officials kicked Bobo and New Heights out of the food reimbursement programs. Bobo, New Heights and the nonprofit's president, Anita Carter-Foley, were placed on a USDA blacklist that bars participation in the program for up to seven years.
The state flagged millions of dollars in claims the organization submitted, blocking millions more that would have been paid out to the group. The matter has been referred to the USDA's Office of Inspector General and the Missouri Attorney General's Office.
Carter-Foley, in an appeal to the state, claimed she had not been to a New Heights board meeting or been involved with any decisions in years.
"I had nothing to do with any of that," she said after being reached by phone Monday.
Bobo, who didn't appeal the state's decision, said Carter-Foley was one of her distribution site administrators and was very much involved.
Bobo grows her nonprofit
Bobo's participation in USDA food programs stretches back nearly a decade.
The Missouri Department of Health and Senior Services first approved her for USDA's Summer Food Service Program in 2013. Four years later, she received a green light for the Child and Adult Care Food Program.
By 2019, Bobo's little nonprofit had grown large enough to claim $260,000 in reimbursement from the USDA under the two programs, equivalent to more than 50,000 meals over the course of the year. It wasn't the biggest, but New Heights had become a sizeable player within the universe of hundreds of nonprofits, churches and school districts — known as sponsors — that Missouri officials authorized to make sure the state's children always had access to healthy meals.
Bobo paid herself $60,000 as executive director of New Heights Community Resource Center that year.
Then, in 2020, COVID-19 hit — and the federal government responded.
Rules that required children to eat their meals on-site were suspended, a result of social distancing health requirements. While kids were at home learning virtually, the summer food program was expanded from a few months to the entire year.
Nonprofits were allowed to distribute meals at grab-and-go, drive-thru-style events. And they could give out a week's worth of a meals at a time — as many as 14 meals per child — with little documentation that the food was actually being provided to the intended recipient.
Nonprofits like New Heights mobilized quickly.
By April 2020, Bobo's organization was boasting it had already set up 10 drive-thru sites in St. Louis and St. Louis County and said it would distribute 1,000 meals per day. The next month, it claimed $350,000 in reimbursement — equivalent to 2,500 meals distributed per day — a sum larger than it had claimed in all of 2019.
New Heights and other organizations were buying truckloads of food and delivering it to churches and other distribution sites, each meal worth as much as $4.56 in federal reimbursement, more than enough to cover the cost per meal in a bulk order.
There was so much money in it that New Heights and other local groups were trucking food from St. Louis to distribute at sites in Kansas City and southeast Missouri towns such as Poplar Bluff.
In 2020, Bobo's nonprofit claimed the fourth-highest reimbursement in Missouri under the summer food program — $5 million. By 2021, New Heights was the largest summer food program sponsor in the state, claiming $11 million in federal reimbursement.
That year, the nonprofit bought the former Circuit City building in Bridgeton and the St. Charles residence.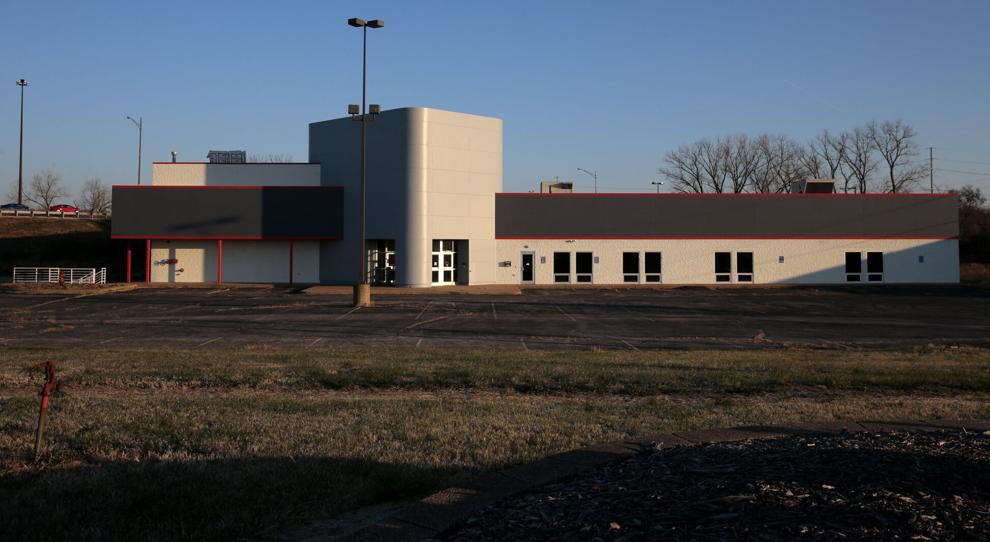 Bobo told the Post-Dispatch she was able to pay for the real estate with money left over from the USDA program.
Some months, after the food distributions and expenses for the program, New Heights had $250,000 to $300,000 left over from the USDA reimbursement checks, she said. New Heights had no full-time employees, she said. Churches volunteered at the food distributions. She paid stipends to site administrators to oversee distributions.
"I'm not one to just spend frivolously," she said.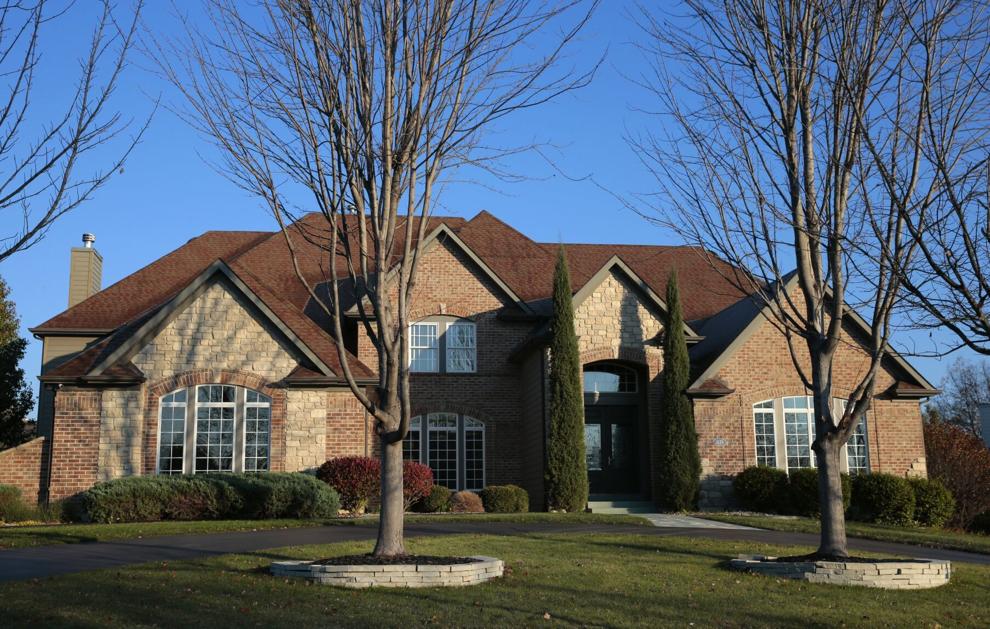 Yes, she lives in the St. Charles house, Bobo admits. But the house also happens to be New Heights' St. Charles office, and it has its board meetings there. She doesn't see an issue.
"Why would I?" she said. "For seven years I did this nonprofit without making a dime."
The $60,000 salary she made before the pandemic, she said, went back into the nonprofit. The mass distributions she organized, Bobo said, aided thousands of people who needed help in an uncertain time.
When New Heights announced on Facebook in April of this year it would no longer offer drive-thru meal pickups, dozens of people posted to thank Bobo for the service the group provided during the economic shock from COVID-19.
"I feel like we definitely made a difference," Bobo said.
As the pandemic eased and Missouri returned to normal operations, the crates of food and lines of cars on church parking lots that populated Bobo's Facebook page were long gone. Instead, she was posting about her trips to New York, Las Vegas, Jamaica and Los Cabos.
'Huge red flag'
For state officials, Bobo and New Heights have become glaring examples of how a program meant to keep Missouri's most vulnerable kids fed turned into a windfall for some organizations. But it wasn't the only organization where Missouri officials found problems or had questions. When state officials finally took action to curb what they saw as potential fraud, a national article from NBC News painted Missouri health officials as heartlessly keeping food from needy kids.
But a month after the NBC article, federal investigators announced the largest fraud to date from the emergency pandemic spending that showered trillions across the economy to stimulate demand and shore up social safety nets.
Federal prosecutors in Minneapolis charged nearly 50 people tied to nonprofit Feeding our Future for stealing some $250 million from the USDA's child nutrition programs.
In the Minneapolis indictment, the Justice Department noted that the pandemic-era rule changes allowing grab-and-go meals and waiving on-site inspection of food distribution sites from state officials "left the program vulnerable to fraud and abuse." One of the programs had been criticized in an inspector general report 20 years before the pandemic as easy to cheat.
Missouri officials had only alluded to concerns about fraud in the program, telling NBC that the grab-and-go waivers made it "difficult to ensure program integrity." But they're clear now that concerns about fraud and giant claims, with some organizations earning $1 million or more per month, are precisely why they didn't continue to allow grab-and-go meals.
"We went from 14 million meals a year typically to over 100 million meals," Sarah Walker, bureau chief of the state's Community Food and Nutrition Assistance program, said in an interview. "The rationale behind us not renewing those waivers was because we looked at those claim numbers and saw the jump."
"If I had to make a headline, which I did," said Walker, who was quoted in the NBC article and received threatening messages after it was published, "I would prefer to make it standing up for the integrity of the program."
State officials say they've caught over $5 million in inappropriate spending thus far. Missouri is far from alone. Walker said she just returned from a conference with child nutrition program administrators from other states dealing with the same issues of massive reimbursement claims and program abuse during the waiver period.
And while they began asking for documentation and scrutinizing some of the organizations that were claiming millions of dollars in food reimbursements, Missouri program administrators admit they can only go so deep. The summer food program doesn't even require a list of names of recipients, just a tally sheet. Other paperwork is easily doctored. The pandemic restricted site visits.
"During that time of COVID when we were not allowed to go out and about, it was more difficult to really see what was going on in those locations," Tanya Harvey, a senior staffer in the food and nutrition bureau, told the Post-Dispatch.
Another five organizations have been referred to the National Disqualified List, the USDA blacklist, as well as to the Missouri Attorney General's Office, according to a state health department spokeswoman. Two others, like New Heights, were referred to federal authorities.
Missouri officials were able to kick New Heights and the others out for paperwork issues under summer food's sister program, the Child and Adult Care Food Program, which is designed to fund meals at day care and after-school centers and requires more documentation of who took meals from sponsors. In normal times, that's often the kids enrolled in the child care center. During mass COVID-19 distributions, some sponsors cut corners. In Minnesota, Feeding Our Future used websites to randomly generate fake names for paperwork.
"You would see repeat names over and over at each site, so that was a huge red flag," Harvey said of some of the Missouri sponsors. "Or meal counts and attendance that was not legible."
One such sponsor, she recalled, was New Heights.
In another example of one of the few ways regulators can catch a cheater, New Heights could only provide receipts proving it had purchased 4,153 gallons of milk for one of its monthly claims.
"Based on the number of meals claimed for reimbursement, the center would have had to purchase at least 14,246 gallons of milk to meet the meal pattern requirements," regulators wrote in a February review letter to New Heights.
'Technicalities and paperwork issues'
Bobo admits she fell behind on paperwork as the program scaled up. But she said all the claims the state denied and the termination of her contract was based on "technicalities and paperwork issues."
"I'm not going to be one of those people to say that I did everything perfect," she said. "We definitely were behind on paperwork, being one of the largest. We served a lot of people. … Just being able to provide that food to over 9,000 children every month, that came with extensive paperwork, extensive responsibility for monitoring all of the sites."
"I was pretty much the only person doing everything, and that gets to be pretty exhausting and obviously something is going to slip through the cracks," she added.
New Heights is on hold right now, because of the "uncertainty," she said. The money she made during the program is mostly gone, she said, because she kept buying food and distributing it early this year even while Missouri officials refused to reimburse her while they demanded more paperwork and reviewed her past claims.
"We went like three or four months without any revenue at all and we continued to run the program," Bobo said. "So we basically expended everything."
Overall, she said she operated the program "with a spirit of excellence to the best of my ability."
"Do I wish I was able to keep up with all of the monitoring? Absolutely," Bobo said. "Paperwork alone doesn't do justice to what we did. We definitely served the people and we impacted so many lives, and I feel like that is just so dismissed and overlooked."
On Tuesday, prominent local defense attorney Scott Rosenblum contacted the newspaper.
Bobo was in the process of retaining him.