Chef Gunnar Karl Gíslason didn't set out to change the global perception of Icelandic cuisine, but in the 13 years since his Reykjavík-based restaurant, DILL, has been open, that's exactly what he's done. It also helps that in that same period, Iceland's tourism industry has been booming following the literal explosion of the Eyjafjallajökull volcano.
In that time, millions of visitors have become acquainted with the North Atlantic island's waterfalls, moss-covered lava fields, the Northern lights, and the midnight sun. Yet for many years, food has struggled to become a driving factor for tourism, with visitors assuming Icelandic cuisine was limited to traditional dishes like fermented shark and boiled sheep's head.
However, those with the foresight to book a reservation at DILL—now needed months in advance—are treated to a culinary journey as fundamentally Icelandic as any of the traditional fare. DILL earned Iceland its very first MICHELIN star in 2017 paving the way for a rebranding of what constitutes Icelandic cuisine.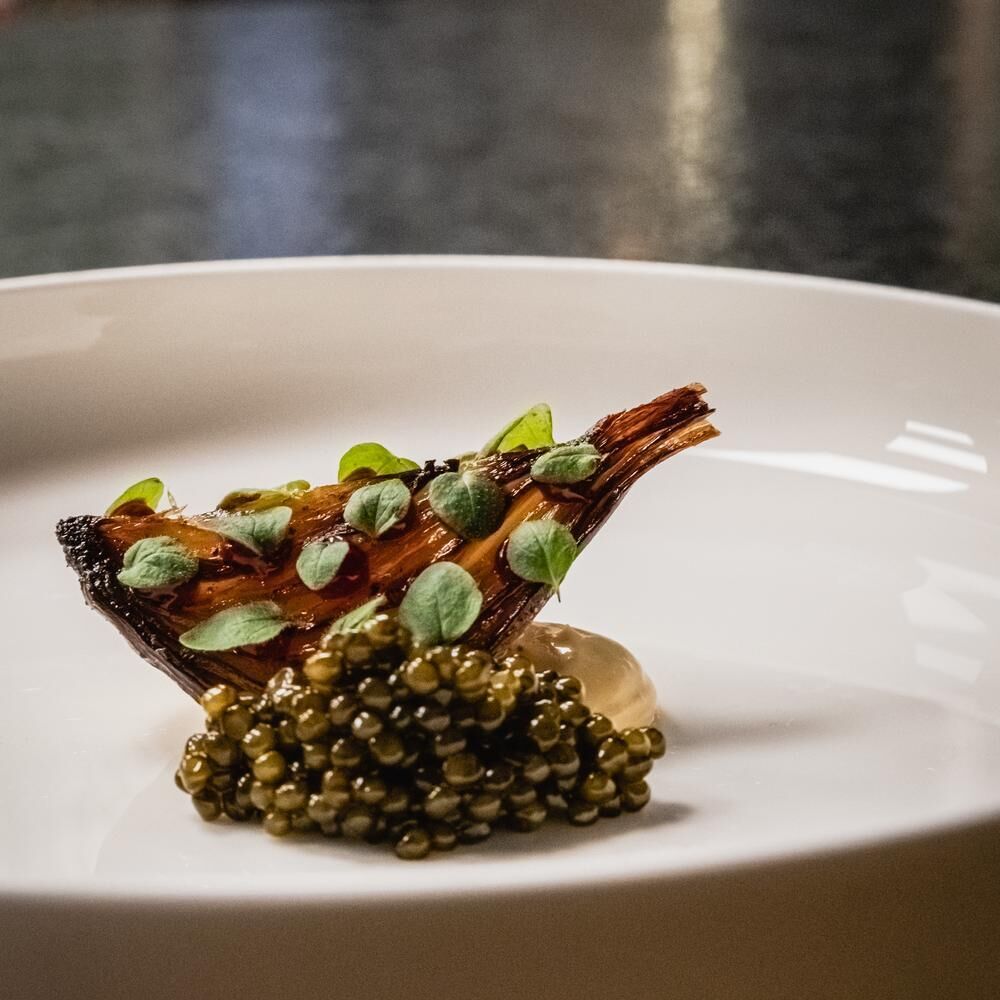 © Sverrir Arnar Friðþjófsson / DILL
Located at 59 Laugavegur, on Reykjavik's main shopping drag, DILL is an easy restaurant to walk right by. The unassuming door is overwhelmed by the bright chain grocery store adjacent, but after passing through the heavy black curtain at the entrance, the relative commotion of the outside world is left behind, snuffed out by the dark interior within.
Climbing the black spiral staircase to the second floor where the restaurant is located feels like entering a volcanic cave, or perhaps a modernized turf house. Candles, naked bulbs, and paper lanterns splash mood lighting against natural wood walls and black-stained tables, creating an intimate environment that hones the senses on the dishes. The large windows of the dining area overlook Laugavegur, and because it's neither sparse nor crowded, guests experience a sense of exclusivity without any elitism.
© DILL
Intentionally or not, this vibe is an extension of Chef Gunnar's personality. The affable Icelander never set out to have his own restaurant: "I just wanted to cook my own way." Raised in the north of the country, his family kept a vegetable and herb garden, rooting in him an appreciation for the ingredients that can thrive in Iceland, like spruce trees, crowberries, and rhubarb. When cooking school failed to inspire his imagination, Chef Gunnar forged his own culinary path, developing dishes that one would now identify as fine dining.
Today, DILL serves guests an artfully crafted prix fixe meal built from locally-sourced farmed and foraged Icelandic ingredients. On the night I visit, my 7-course meal kicks off with a playful amuse bouche in five parts that mimics an entire meal, beginning with bites of beetroot and grilled vegetable soup, moving through wolffish from the Westfjords and cured lamb, and finishing with a cake-like onion bake. Each of the dishes that follow speak to the Icelandic palate, from bread made the way Vikings would find familiar, to an artfully plated bowl of fresh greens on a bed of potatoes and the lightest chicken skin imaginable, and an entree of goose leg and breast enhanced by bilberries and brown butter.
© Karl Petersson / DILL
When combined with the generous wine pairing, largely hand-selected bottles from micro-vineyards in Europe, a night at DILL makes for a heady, atmospheric experience soaked in the Icelandic spirit. The food is not a departure from how Icelanders have eaten in the 1,000 years they've spent enduring the extreme weather of the island: it's a celebration of it.
The food at DILL reflect's Iceland's identity of bridging the gap between old and new without sacrificing what makes each valuable. Iceland's culture is notably progressive while maintaining a strong grip on tradition, pushing the rest of the world forward when it comes to green energy and human rights while continuing the practices and perspectives of settlers who populated this island 1000 years ago.
© DILL
In doing what he set out to do—cook food the way he wants—Chef Gunnar's DILL earned Iceland its very first MICHELIN Star. "We were the first one to get it, the first one to lose it, and the first to get it again," he laughs in his characteristically humble way. But the impact on Iceland has been anything but humble: DILL paved the way for further restaurants to become recognized in this way, expanding what people think they know about Icelandic cuisine.
Though he's pleased to be recognized internationally, Chef Gunnar will be happy as long as he is able to honor the ingredients of his homeland, maintain a healthy working environment for his employees, and have the autonomy to innovate food in the way he desires. The rest is just skyr on top of the cake.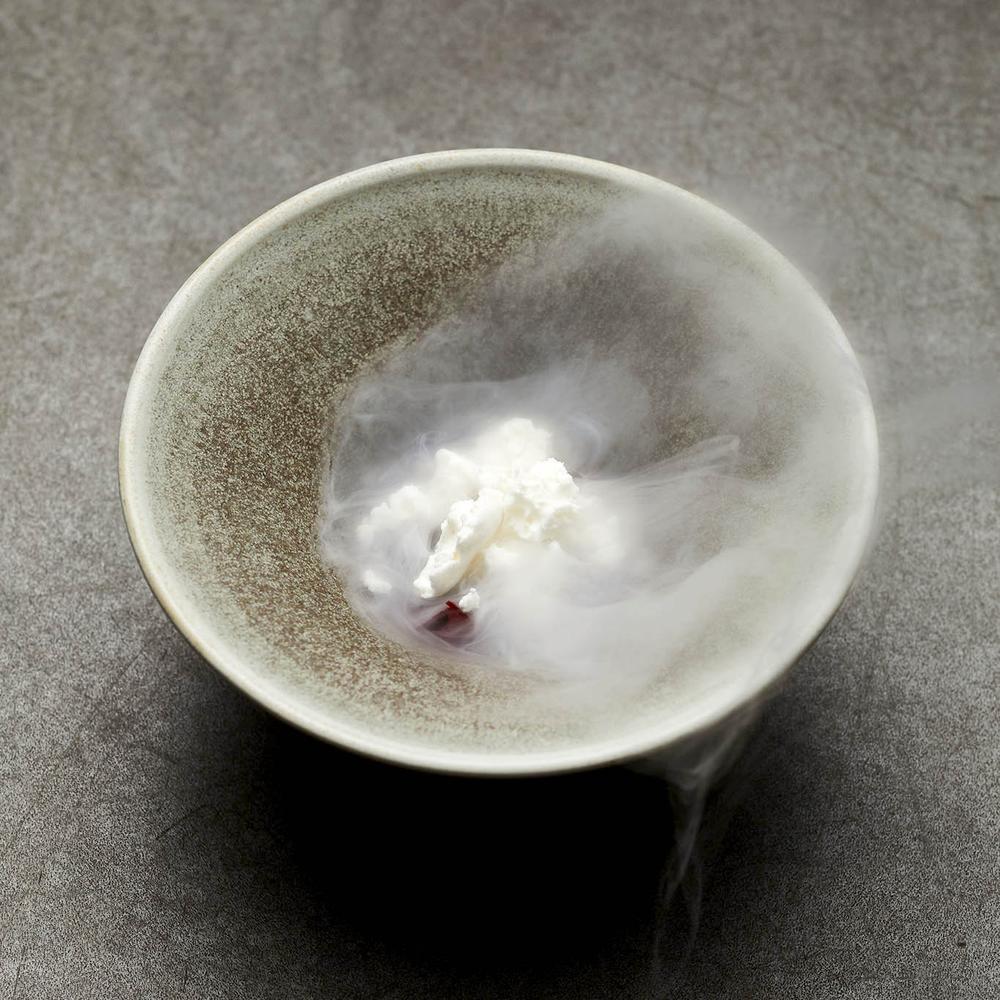 Karl Petersson © DILL
Stay nearby: Three MICHELIN Guide hotels are located within walking distance from DILL providing the perfect escape from a chilly Icelandic night.
Originally one of Reykjavík's largest buildings, the Apótek Hotel dates back to 1917 and was designed by the local and prolific architect Guðjón Samúelsson. Situated in the city's buzziest area, the 11-minute walk from DILL will provide fresh air and lots of excitement, while the 45 rooms feature contemporary design.
Contrasting this is The Reykjavík EDITION designed by Roman + Williams resulting in a mix of mid-century modernism with Nordic influences. But if that doesn't whet your whistle, then head over to the EDITION's restaurant, Tides, helmed by chef Gíslason. They also have a cafe and breakfast menu that's not to miss.
However, those seeking a tad more luxury should head towards Hotel Borg; the city's (and country's) original luxury hotel. From the Hästens mattresses and Nespresso machines to the elaborate Borg Spa, guests are greeted with opulence from the moment of arrival.
L to R: Hotel Borg, Hotel Apótek, The Edition Reykjavik
Subscribe to our newsletter to stay on the top of the MICHELIN Guide's best restaurants, plus chef interviews, recipes, travel stories, and more.